Return to News
Supporter's Blog – Mike McGrane
Sun 28th March
Regular visits to Sardis Road for a game or any club activity by my wife Sue and myself have, as for everyone else in the extended Ponty family, been stopped dead by the tiniest of opponents – the Covid virus.
The only thing that has got us out of the house during this difficult time, like most people my age (well over 21!), is a brisk walk. Having a couple of slight health issues, I've been sheltering and been lucky in arranging either regular grocery deliveries or using click and collect to stay safe. We've also managed to move house but still within a good punt of Pontypridd, all done with the help of friends suitably masked and social distanced.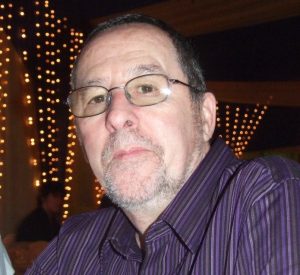 I've tried to deal with the loss of live rugby by watching reruns from the past and the occasional televised game, but it's not the same as being in my usual place at the Ponty ground and seeing live games, exchanging banter with friends and opposition supporters and with match officials. The loss of games applies to my former refereeing colleagues except those at the very top level, who must be heartily sick of keeping fit for non-existent games. The same applies to all players at and below our level too, of course.
The recent Six Nations games have been odd to watch without crowds. Last weekend seeing Wales losing the match in France and a Grand Slam slipping away at the last possible moment was heartbreakingly disappointing. Wales' luck and discipline finally crumbled under the sort of pressure that was usually exerted by Wales on their opponents.
All ended well on Friday night with a Scotland win out in Paris, as they repaid the favour Wales did them in 1999 when we stopped England winning and the Scots ended up as champions.
Mike McGrane