Return to News
Stuckey tops the poll on Supporters Club awards night
Sat 23rd June
The Pontypridd Supporters Club 'Player of the Year' awards night was held on Saturday 23d June 2018, reflecting the achievements of the previous season.
A packed audience, including players and their families, supporters and sponsors, assembled in the Grandstand Lounge at Sardis Road for a night of celebration and entertainment.
There were four award categories:
Pontypridd Player of the Year 2018 was winger Dale Stuckey, who lit up many a dismal winter's afternoon with his dynamic attacking play. A firm favourite with the fans, Stuckey made 23 appearances during the course of the season, scoring 13 tries.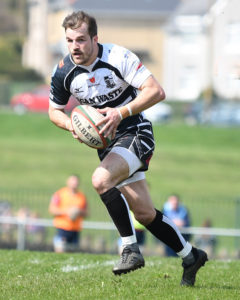 The Stuart Williams Memorial Award for Forward of the Year went to versatile back rower Morgan Sieniawski, who had put in a series of man of the match performances in his first season with the club.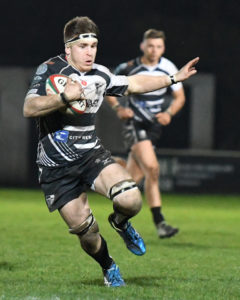 The Players' Player of the Year was also allocated to Morgan Sieniawski.
The Club Personality of the Year award went to departing physio Kerry Jones who had stood down from his duties after thirteen years of sterling service to the cause. As well as attending to the players' welfare and injuries, Kerry had proved a popular character and entertainer around the club.
Presentations of framed shirts were made to players departing Pontypridd RFC – Lewis Williams, Wayne Evans, Geraint Walsh,Hemi Barnes and Jake Thomas.