Return to News
Shellard's day out
Sun 1st December
The Pontypridd RFC Clubhouse was full up and rocking with laughter as stalwart flanker Rhys Shellard held a testimonial event there on Saturday 30th November.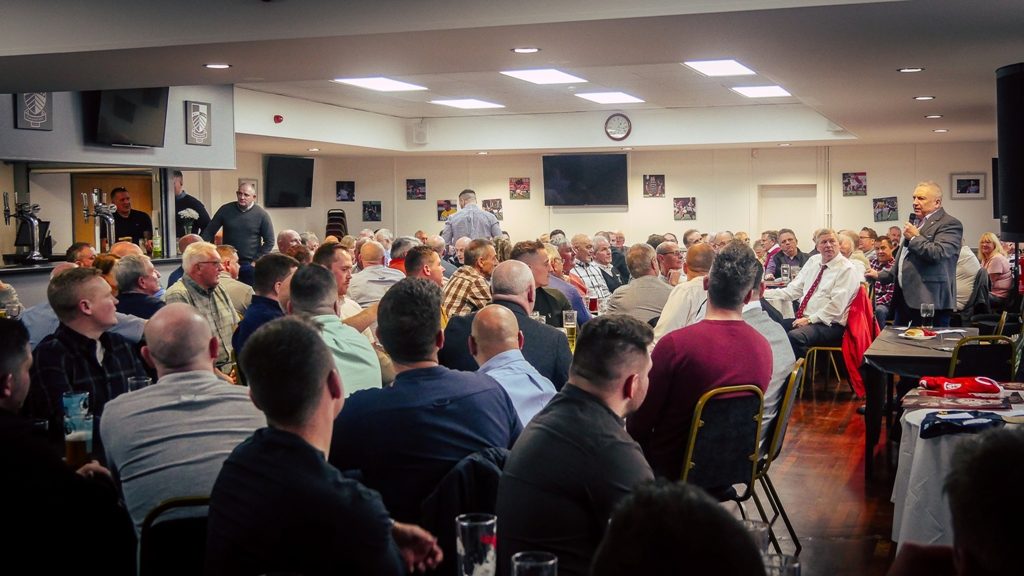 The lunch time hog roast and Q&A session was a sell-out and a big success.
The event was compered by former Ponty prop Neil Eynon, whose ability to raise a laugh was augmented by the contribution of top comedian Phil Howe. The Question and Answer session brought back together Ponty's fearsome back row of the late 1970s – Mike Shellard, Tom David and Chris Seldon, with current captain Dafydd Lockyer and Rhys Shellard himself also taking part.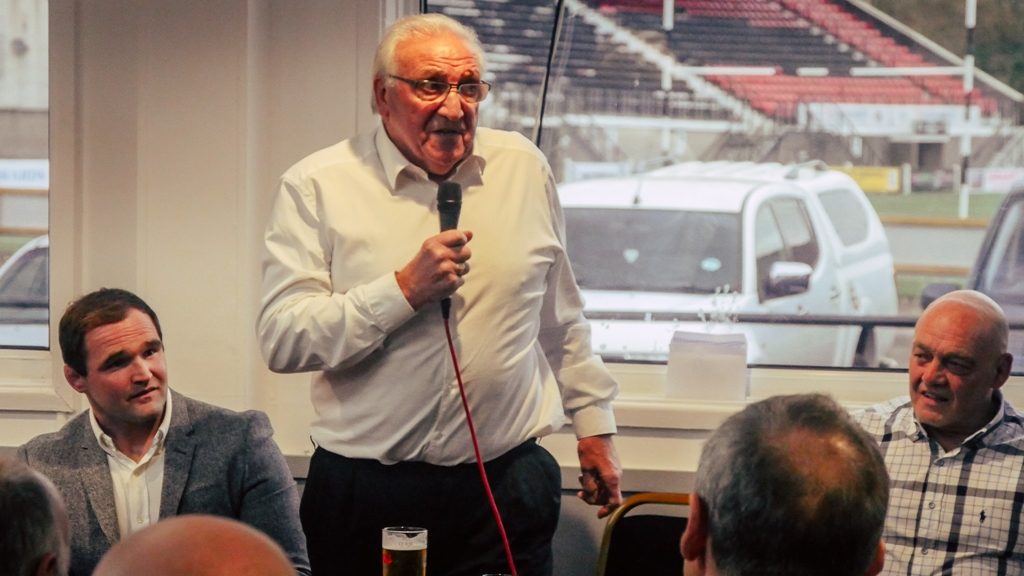 A successful raffle and sale of rugby memorabilia helped raise funds towards the testimonial year.
After the event, Rhys Shellard was eager to offer his thanks to a number of people involved.
"It was a great turnout today" said Rhys "and I'm sure everyone enjoyed themselves to the full. We'll be looking to organise a similar event into the new year, maybe on one of the Six Nations dates.
"I can't thank enough the effort put in by Theresa Davies and David Gooch in particular, and to my mate Jake Thomas, without their hard work the show wouldn't have gone on.
"My thanks also to my old man and his colleagues Tom David and Chris Seldon,  to everyone else who took part and to all the guests who turned up and made it such an enjoyable day."