Return to News
Ponty's Good Friday by the seaside
Mon 26th March
Pontypridd supporters can enjoy their Good Friday Bank Holiday by the seaside, watching their team in the away Premiership tie against Swansea.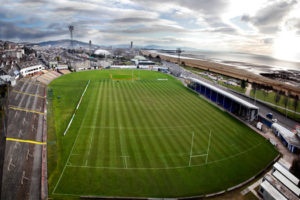 The match at St Helens kicks off at 2:30pm with the Supporters' Club organising coach transfers to the venue.
The holiday charabancs will depart Sardis Road promptly at 12:45 making their way to the Swansea sea front, and will return immediately after the game.
Travelling on the Supporters' Club coaches offers a convenient and cost effective means of following Ponty RFC on the road.
To book a seat on the bus to Swansea please contact Phil Lycett on: 01443 662561.