Return to News
Pontypridd RFC Exhibition at the Pontypridd Museum
Sat 28th October
Pontypridd museum is running an exhibition depicting the history of the town's rugby club from Saturday 28th October to Friday 22nd December.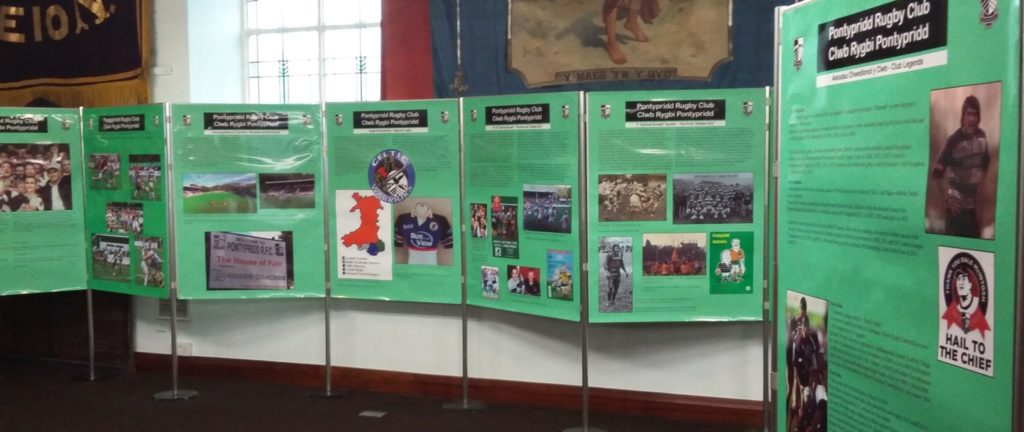 The detailed display, including many as yet unpublished archive images, will be a 'must visit' location for supporters of Pontypridd RFC.
From club founder James Spickett to current captain Dafydd Lockyer, all the Ponty icons throughout the decades feature in the exhibition.
One intriguing photograph shows an elderly James Spickett kicking off a club diamond jubilee match against a 'Morris Turnbull Invitation XV' in 1935.
The history of Pontypridd RFC, its ups and downs and its larger than life characters, are all on show at the museum.
Curator David Gwyer commented on the launch of the exhibition: "We feature many well known local institutions in our museum, and the rugby club certainly deserves pride of place.
"We have put together a display depicting the club's history, its many legendary players, its various playing venues and the many upheavals that it has endured."
The Pontypridd RFC Exhibition can be seen at the Pontypridd Museum, located on Bridge Street (next to the old bridge) running from 28th October to 22nd December, 10am to 4:30pm Monday to Saturday.