Return to News
Pontypridd RFC – community venue / ar gael i'r gymuned
Wed 5th February
Pontypridd RFC is open for business and for use by the local community.
The Sardis Road stadium is so much more than just a rugby and sporting venue, with a wide range of facilities available for all kinds of events and functions.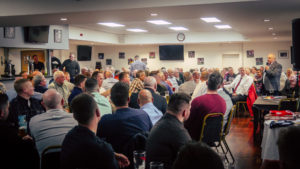 A programme of refurbishment is now well underway, upgrading the rooms that vary from the larger Clubhouse Bar and Grandstand Lounge to the more intimate Presidents' Lounge, Egan Lounge and Tom David Suite.
Whatever your function or event, with free wi-fi, drop-down screens, meals or refreshments, all at competitive prices – Pontypridd RFC is the venue of choice for you.
For more information or to make a booking please contact: 01443 405006 / club@ponty.net
https://www.ponty.net/pontypridd-rfc-venue-promo/
Mae CR Pontypridd ar agor ac ar gael i'r gymuned leol.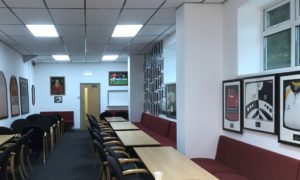 Mae stadiwm Heol Sardis yn gymaint mwy na lleoliad i rygbi a chwaraeon, gydag ystod eang o gyfleusterau yn gweddu i bob math o ddigwyddiadau.
Mae gwelliannau eisioes wedi eu gwneud, ac yn parhau, i'r ystafelloedd sydd ar gael, yn amrywio o'r rhai mwy o faint fel Bar y Clwb a Lolfa'r Eisteddle, i'r rhai llai fel Lolfa'r Llywyddion, Lolfa Egan a Stafell Tom David.
Beth bynnag yw'r digwyddiad, gyda wi-fi am ddim, sgriniau mawr, bwydydd a diodydd, y cyfan am brisiau rhesymol – CR Pontypridd yw'r lleoliad delfrydol ar eich cyfer.
Am fwy o wybodaeth neu i archebu, cysylltwch a: 01443 405006 / club@ponty.net