Return to News
Pontypridd Initiative Rugby Festival
Sat 29th September
A massive thank you to everyone that supported our initiative rugby festival, it was fantastic to see so many enthusiastic children taking part. Thank you to all players, parents, coaches and supporters for supporting the community game.
Along with this fantastic event it was a great start to the Dewar Shield for Pontypridd Schools with a win over  Bridgend Schools 17-0.
Congratulations to Jayden Lewis for being awarded CW Commercials MOM. A fantastic performance!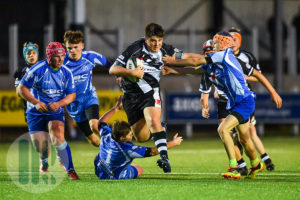 Mike Jones
Media Team
Image Copyright – Replay Images