Return to News
Ponty Youth claim top of the table win over Rumney
Mon 18th December
Pontypridd Youth found themselves back in Blues A League action on Saturday 16th December with a home tie against the joint league leaders Rumney.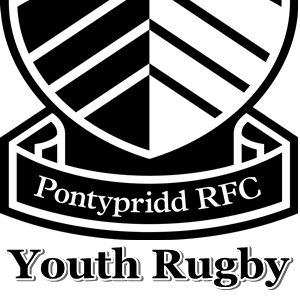 With both teams undefeated in the league and on 24 points this had all the hallmarks of being another of those hard fought tight encounters that had been the norm over the last three seasons.
From the kick off both teams set their stall out early, with Rumney looking to use their big ball carrying forwards to make deep inroads into Ponty territory and Ponty in turn looking to get the ball through the hands.
Rumney gradually got on top in the first half exerting a great deal of pressure and forcing play deep into home territory. Ponty however had the upper hand in the scrums with honours even at the line-outs but a series of soft penalties conceded by the home team meant they we unable to clear their lines or take play back into the Rumney half. It was late in the first half when the pressure and penalties eventually told with Ponty reduced to thirteen men. The visitors worked the ball out wide from a scrum and created an overlap beyond the depleted Ponty defenders to score a well deserved try for a 0pts to 5 interval lead.
The second half saw a rejuvenated Ponty side come out with determination to take the game back to the visitors, who now had to defend. As their sin binned players came back on to the field, and with changes made from the bench, it was Pontypridd's turn to apply pressure and the first crack in the Rumney defence appeared. From the base of a Ponty scrum a deft box kick by scrum half Carl Blacker landed behind the defensive line and was taken by Ponty's outside half Bailey Roberts, beating the cover defence to score out wide and level the scores at 5pts all.
Ponty maintained pressure and Rumney struggled to cope, giving away a series of soft penalties. The home side came close to scoring shortly after when young wing Will Holmes made a forty yard break to cross in the corner but was held up from grounding. Ponty persevered and secured their crucial second try from a driving lineout, claimed by Carl Blacker.
The last ten minutes of the game saw Rumney make a determined effort to get back on terms but a combination of stalwart defence and unforced errors allowing Ponty to counter attack and to control the game to the final whistle, defending a 10pts to 5 winning margin.