Return to News
Ponty Rugby Beer Fest
Sun 18th August
Pontypridd RFC is all set to launch its first ever beer festival at Sardis Road on the weekend of 28th September 2019.
The event will get underway on Friday evening the 27th from 7pm to 11pm and will continue throughout the following Saturday from 12 noon to 11pm. If beer stocks remain the club will also be open on the Sunday lunchtime.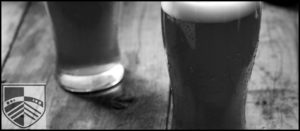 A wide range of local real ales, craft beers and ciders will be on sale, with a barbecue on Saturday afternoon and a live band performing into the evening.
Admission to the Ponty Rugby Beer Fest will be free – there will be a warm welcome for all who turn up in high spirits! More details of the event to follow closer to the date…