Return to News
Ponty out-done in narrow defeat to the Wizards
Sat 2nd November
Early pressure from Pontypridd earned a penalty award which outside half Diggy Bird converted, but the visitors then spending long periods in possession without achieving a breakthrough. Conditions were already dominating play with a constant downpour causing handling errors to be made by both sides.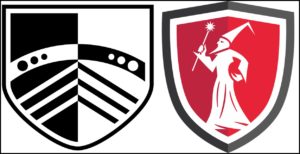 Aberavon advanced through a kick and chase foray but had a close range try disallowed for a knock-on, finally putting points on the board through a penalty kicked by Aled Thomas. The Wizards were applying pressure in the set pieces and from another kick and chase extended their lead as flanker Joe Tomalin-Reeves sniped over in the corner, Thomas adding the extras.
The home team struck back emphatically as Bird hoisted a cross kick which winger Dale Stuckey gathered to stretch over for a try which went unconverted, registering an interval score-line of 8pts to 10.
As the rain continued to fall, Aberavon continued to put the contest in a stranglehold as the second half progressed, dominant in the scrums and winning penalty awards, one of which was planted between the posts by Aled Thomas. The visiting outside half then contrived to miss another three attempts at goal, one rebounding off the posts. Ponty in the meantime were held in a vice by the opposition pack, barely able to break out of their own half.
The game needed a flash of inspiration and it came as Ponty launched a dynamic counter down the flank, Dale Stuckey rounding off with a try which replacement Ben Jones converted. It was game on again into the final ten minutes as the home team attempted to break up play to seize an unlikely win, but another crucial scrum penalty decision going against them, Aled Thomas this time on target to claim victory for the Wizards by 15pts to 16.
Pontypridd:
15.Lloyd Rowlands. 14.Alex Webber. 13.Corey Sheppard. 12.Dafydd Lockyer – cpt. 11.Dale Stuckey. 10.Diggy Bird (Ben Jones). 9.Tom Rowlands(Joel Raikes).
1.Huw Owen (Ben Stephens). 2.Nathan Huish (Ben Parry). 3.Morgan Bosanko (Joe Popple). 4.Kristian Parker. 5.Sean Moore (James Murphy). 6.Morgan Sieniawski. 7.Rhys Shellard (Lloyd Evans).  8.Alun Lawrence.
Tries: Stuckey (33, 68)
Con: Jones (69)
Pen: Bird (5)
Aberavon:
15.John Phillips (Garyn Payne). 14.Stef Andrews. 13.Chay Smith. 12.Joe Gage. 11.Frankie Jones. 10.Aled Thomas. 9.David Pritchard.
1.Rowan Jenkins. 2.Ieuan Davies (Luke Davies). 3.Chris Davies. 4.Shay Smallman (Rhodri Hughes). 5.Sam Williams. 6.Joe Tomalin-Reeves. 7.Lloyd Evans (Andy Waite). 8.Jac Morgan.
Try: Tomalin-Reeves (27)
Con: Thomas (28)
Pens: Thomas (22, 44, 78)
Referee: Gwyn Morris
Golden Bob Man of the Match: Dale Stuckey
WRU Man of the Match: Morgan Bosanko