Return to News
Ponty Hall of Fame
Wed 5th September
Many players of distinction have turned out in the black and white of Pontypridd over the decades.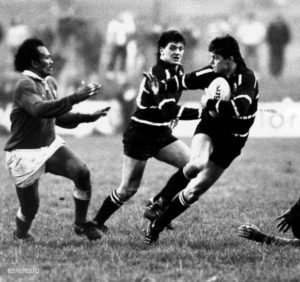 Heroes and villains, household names of international status and lesser known mortals who have nevertheless left an indelible mark on the collective history of the club – they are all worthy of remembrance.
The Hall of Fame section of the Pontypridd RFC website has now been re-installed, with hundreds of profiles listed alphabetically from Mike Alexander to Thomas Young.
The Hall of Fame can be found in the Rugby section of the website menu – well worth a visit, refuting the old adage that 'nostalgia ain't what it used to be'…