Return to News
Ponty five to face Leinster with Blues A
Wed 21st August
Five Pontypridd players have been drafted into the Blues A squad for the opening  Celtic Cup tie against Leinster A on Saturday 24th August. The match will be staged at the Arms Park kicking off at 2:30pm.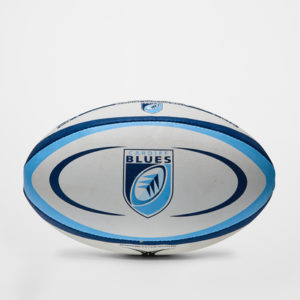 Centre Alex Knott and winger Dale Stuckey will start, with outside half Ben Jones, prop Huw Owen and lock Sean Moore on the bench.
Head coaches Gethin Jenkins and T Rhys Thomas have chosen a squad balancing the region's most promising youngsters with some of the Indigo Group Premierships' star players.
Ioan Davies slots in at full back, heading into the new season on the back of sensational form at the World Rugby U20 Championship in Argentina over the summer. Davies is joined in the back three by Edd Howley and Dale Stuckey, of Cardiff and Pontypridd respectively.
Another Cardiff-Pontypridd partnership can be found in midfield, as Alex Knott links up with former Dragons, Edinburgh and Crusaders centre, Beard, who has joined up with the Blue and Blacks this summer.
Former Ospreys scrum half Tom Habberfield is given the nod at number nine, and will partner Joe Scrivens at half back.
Number eight Tim Grey has joined Cardiff Blues on a short-term contract to cover to Celtic Cup campaign, and lines up alongside Zach O'Driscoll and Wales Sevens' Cai Devine in the back row.
James Ratti and Callum Bradbury form the second row pairing, with Tom Davies, Evan Yardley and Will Davies King completing the pack at front row.
Joint head coach, Jenkins, is excited with the group of players at his disposal, and believes it represents the strength of the region at both academy and Premiership level.
The former Wales international said: "We're looking forward to welcoming the defending champions to the Arms Park this weekend. It will be a big test to kick off the campaign for this group, but it's a challenge these players should relish and it's an opportunity to put an early marker down.
"It's a good opportunity for our academy players to challenge themselves and take the next step in their development. They've impressed in training and at age grade level, so this will be another learning curve for them, and we want to see the likes of Ioan Davies, Jamie Hill and Will Davies King making an impression.
"We've had a real buy-in from the Premiership players and clubs across the region, and you only have to look at the form of Cardiff, Merthyr and Pontypridd last season to see the strength we have at that level.
"We've developed good working relationships with all three of those sides. We're excited to give these boys an opportunity to perform at this level, and would like to thank Cardiff, Merthyr and Pontypridd for their cooperation during the campaign.
"We're working with a strong wider training squad and there are other boys who will be given an opportunity as the competition progresses. We've been impressed with everyone's attitude. They're all boys who have an ambition and want the opportunity to prove themselves at a higher level, and we're delighted to give them that chance.
"The likes of Tom Habberfield, Sam Beard and Morgan Allen will bring invaluable experience into this team, because they've played at regional level in the past, and they have the leadership to drive this group.
"It's the first game at the Arms Park this season, against a good side, and hopefully we'll see a crowd head down to support the boys. As we saw during last season's Celtic Cup, it's a good standard of competition with all sides looking to play attractive rugby, making for exiciting games."
Cardiff Blues A: Ioan Davies; Edd Howley, Alex Knott, Sam Beard, Dale Stuckey; Joe Scrivens, Tom Habberfield; Tom Davies, Evan Yardley, Will Davies King, James Ratti, Callum Bradbury, Cai Devine, Zach O'Driscoll, Tim Grey
Replacements: Joey Tomlinson, Huw Owen, Olly Drake, Sean Moore, Alex Everett, Morgan Allen, Jamie Hill, Ben Jones, Barney Nightingale, Dafydd Smith