Return to News
Ponty back on track with Merthyr win
Sat 7th March
Early Pontypridd pressure in the home twenty-two reaped its rewards following a series of drives, a wide attack allowing full back Ben Jones to cross, the touchline conversion added by Diggy Bird. Merthyr's response was immediate and emphatic, prop Chris Phillips motoring through a convenient midfield gap to score, his try converted by Gareth Davies. The Ironmen continued to threaten but Ponty then coming close to scoring following a kick and rush foray, the visitors settling for two Diggy Bird penalties in succession to extend their lead.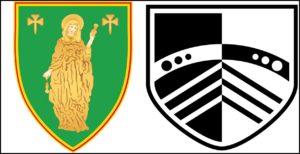 The contest continued to fluctuate, Merthyr going close from a Harley Thompson break then putting points on the board through a Gareth Davies penalty. It was the home team who finished the first half the stronger, winger Sam Jones going over from a dynamic attack then flanker Tom Daley galloping over, the try converted by Davies. The two scores were interspersed by a Bird penalty to register an interval score-line of 22pts to 16.
Ponty struck early in the second period as Dale Stuckey was first to pounce on an opportunist kick and chase, his try converted by Bird. The visitors continued in the ascendancy, showing good continuity and pulling clear through another Bird penalty, before squandering two gilt edged opportunities, the first from a charge down and counter the second from a line-out steal but both scoring passes going to ground. It was third time lucky for the Valley Commandos as Stuckey struck once more from a kick through, the try expertly converted by Bird.
Going into the final quarter Ponty were showing a hunger at the breakdown and were resolute in defence, edging further into the lead as Diggy Bird struck over another penalty but winger Stuckey then having his hat-trick try disallowed. Merthyr had been outplayed since the break but showed composure to apply late pressure, lock Ben Murphy claiming a close range bonus point try but Ponty holding out to complete the league double over their valley rivals, this time by 27pts to 36.
Merthyr:
15.Rhys Davies (Josh Martin). 14.Sam Jones (Liam Lloyd). 13.Harley Thompson. 12.Arron Pinches. 11.Tom James. 10.Gareth Davies. 9.Justin James (Rhys Downes).
1.Chris Phillips (Liam Owen). 2.Sam Evans (Ieuan Morris). 3.Rhys Lewis (James Howe). 4.Craig Locke – cpt (James Down). 5.Ben Murphy. 6.Tom Daley. 7.Jack Perkins. 8.Phil Rees (Damian Welch).
Tries: Phillips (5); Jones (24); Daley (35); Murphy (78)
Cons: Davies (5, 36)
Pen: Davies (23)
Pontypridd:
15.Ben Jones (Ioan Evans). 14.Alex Webber. 13.Alex Knott (Lloyd Wilkins). 12.Dafydd Lockyer – cpt. 11.Dale Stuckey. 10.Diggy Bird. 9.Joel Raikes.
1.Huw Owen (Ben Stephens). 2.Nathan Huish (Rhydian Jenkins). 3.Morgan Bosanko (Curtis Hicks). 4.Sean Moore. 5.Chris Dicomidis. 6.Kyle Evans (Aaron Atkins). 7.Sion Parry. 8.Kristian Parker.
Tries: Jones (3); Stuckey (42, 57)
Cons: Bird (4, 44, 58)
Pens: Bird (13, 17, 31, 50, 64)
WRU Man of the Match: Ioan Evans
Referee: Ben Whitehouse.