Return to News
Nice to see you…
Sun 4th July
Nice to see you… to see you nice!
The Pontypridd RFC Clubhouse opened its doors for the first time in over a year on Saturday 3d July with the Wales v Canada summer international and the first match of the Lions' tour to South Africa being screened live.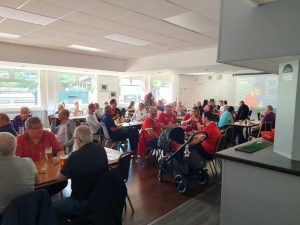 It was an opportunity for old friends to meet up and for supporters to get back to their 'happy place' at Sardis Road. The response was phenomenal with a full house, allowing for Covid-19 regulations and social distancing, in the Clubhouse Bar and Lounge.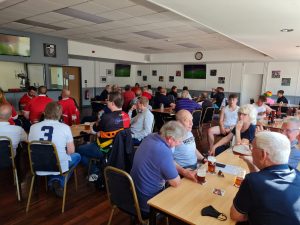 The Saturday openings at Ponty RFC will be a regular event with Wales and Lions rugby matches, along with other top sporting events, being screened live on the Sky and BT channels.
Next up on Saturday 10th July will be the Wales v Argentina test (1pm) followed by England v Canada (3pm) and the Lions tour match against Vodacom Bulls (5pm). Places will be limited with socially distanced tables of six and the advice is to book early.
For more information or to book a table please contact Paul Marshall on: 07958604098 / mail: media@ponty.net