Return to News
Newport away – 17/11/19 – Casnewydd oddi cartre
Fri 13th September
Pontypridd's away Premiership fixture against Newport has been moved forward one day and will now be played on Sunday 17th November 2019, kicking off at 2:30pm.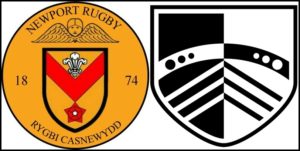 The request was made by the host club due to the schedule of other matches to be played at their Rodney Parade ground.
Newport v Pontypridd
Sunday 17th November 2019
2:30pm ko,
Mae gem Uwch-Gynghrair Pontypridd oddi cartref yn erbyn Casnewydd wedi ei symud ymlaen un diwrnod, yn awr i'w chwarae ar ddydd Sul 17ail o Dachwedd 2019 yn cychwyn am 2:30pm.
Gwnaed y cais i symud y gem gan y clwb cartref o ganlyniad i gemau eraill yn cael eu chwarae ar faes Rodney Parade.