Return to News
New kit on sale from Club Shop
Fri 29th September
The Club Shop at Sardis Road is now well worth a visit, with new Mizuno replica kit and leisure wear in stock.

This season's replica home shirts in stunning black and white design are now on sale from the shop, priced at £48 adult sizes and £38 junior sizes.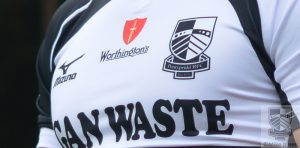 There is also a wide range of new leisure wear on sale, and a specially commissioned kit t-shirt.
There is something for everyone at the Pontypridd RFC Club Shop, from replica kit to leisure and training wear to trinkets. Call in, browse and buy!