Return to News
London Welsh friendly cancelled / Gohirio gem Cymry Llundain
Mon 28th June
The friendly fixture between Pontypridd and London Welsh on Saturday 31st July 2021 has been cancelled.
Continued uncertainty over on-going restrictions imposed in response to the Covid-19 pandemic has unfortunately made it impossible to confirm the match within its proposed timescale.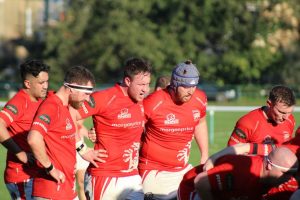 Mae'r gêm gyfeillgar rhwng Pontypridd a Chymry Llundain ar ddydd Sadwrn 31ain o Orffennaf wedi ei gohirio.
Mae ansicrwydd parhaol ynglyn a'r cyfyngiadau mewn grym yn sgîl pandemig Covid-19 wedi ei gwneud, yn anffodus,  yn amhosib i gadarnahau y gellir chwarae'r gem o fewn yr amser penodol.
Wordsearch:
cyfeillgar : friendly
Llundain : London
Gorffennaf : July
ansicrwydd : uncertainty
amser : time