Return to News
Jenkins relishes sixth Lions tour
Wed 14th April
Wales kicking and skills coach and former outside-half Neil Jenkins is looking forward to what will be his sixth British & Irish Lions tour this summer.
Pontypridd RFC legend and current club president Jenkins – a key part of the Wales set-up since 2007 – played four Tests for the Lions as a player across two tours in 1997 and 2001.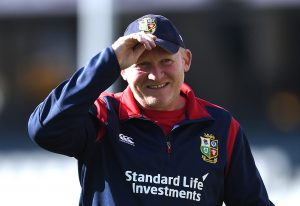 Since then, he has been on four tours as a coach in 2009, 2013 and 2017.
The 2021 trip to South Africa will be his sixth in total as a player or coach.
Metronomic kicker Jenkins won 87 caps for Wales and is the country's record points holder with a mammoth 1049. He also scored 41 points for the Lions.
"The Lions has been an incredible part of my life to be honest," said Jenkins, now 49.
"I'm thankful for the opportunity again. It's an incredibly proud moment for myself and my family and I'm really looking forward to it."
Jenkins will work again under the guidance of head coach Warren Gatland with the Lions.
The pair know each other very well after Gatland's successful 11 years in charge of Wales.
"I've been very lucky to work with Warren from 2008 to 2019, not just with Wales but with the Lions as well. He's been incredible from my perspective," Jenkins said.
"He's been a massive help to me and it's a privilege to be a part of this again.
"His record speaks for itself. It's not just what he's done with Wales and the Lions, but the stuff prior to that with Wasps and Ireland.
"He's a fantastic coach, a good man, a family man. From my perspective, that's what it's all about."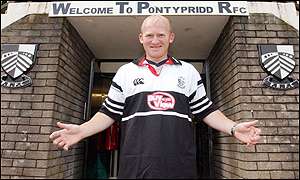 Jenkins continued: "South Africa have been world champions the last two times we've gone there.
"It's a huge test. We've had some good battles against South Africa with Wales in recent times in the World Cup semi-final and games prior to that as well.
"I know they haven't played for just under two years, but they'll be in a good position by the time the series comes around in a couple of months."
Jenkins was part of the Wales set-up beaten by South Africa in the 2019 World Cup semi-final.
The Springboks haven't played since that game.
Jenkins has worked with the likes of Owen Farrell, Johnny Sexton, Dan Biggar and Finn Russell on previous Lions tours and is looking forward to joining some top-class talent in South Africa.
"South Africa will be more than ready by the time the Lions starts. Some of their boys are playing over here and others in their domestic competitions," he said.
"It's an incredible opportunity for a Lions player but, for them, it's a unique opportunity because they only get the chance to do this every 12 years.
"I know they'll be ready for us.
"Whoever is going to be selected, it'll be an incredible squad – there is no doubt of that.
"There is an unbelievable amount of talent in Britain and Ireland at this time and I think that's been shown in the Six Nations. Teams have been playing fantastic rugby.
"The squad will be incredibly strong and it will need to be."