Return to News
Huw Owen goes pro
Thu 22nd July
Prop Huw Owen has been rewarded for a fine run of form in Ponty colours over the past four seasons with a professional contract linking him to English Championship outfit Jersey Reds.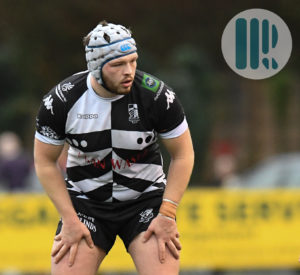 The Kenfig Hill product had become a firm favourite with the knowledgeable Sardis Road crowd who valued his consistency as a hard scrummaging loose head prop who was also prominent in the loose.
His performances at Premiership level had earned a call-up to the Blues A regional squad in 2019 and his progression to fully pro status with Jersey Reds will come as no surprise.
Announcing his departure from Pontypridd, Huw commented: "I owe so much to the club, to the coaches, my fellow players and supporters, for showing faith in me and challenging me to come out of my comfort zone and develop. Its been an amazing experience at Ponty, I have matured both as a player and as a person in my time there.
"I now face new challenges with Jersey, stepping into a fully pro environment and I hope to continue on the learning curve that started with Ponty, to become a better player. My aim is to contribute to the success of Jersey Reds."
Huw had totalled 66 appearances for Pontypridd and now departs with the very best wishes of all at Sardis Road.