Return to News
Game on for Lockyer
Wed 11th April
Pontypridd captain Dafydd Lockyer's testimonial season will reach its climax with a match in his honour to be played at Sardis Road on Saturday 19th May 2018, kicking off at 6:30pm.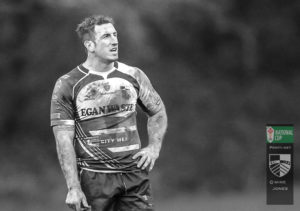 The two teams lining up will be a Lockyer Select XV – featuring a host of former favourites from the past decade – against the current Pontypridd RFC squad. The match will kick off at 6:30pm.
Entry to the Testimonial Game will be charged at £10 to access all parts of the ground, with juniors under 16 allowed in free.
A special match package is available for £20 which will include a pre-match hot buffet – commencing at 4pm, match ticket, special commemorative programme and an opportunity to meet the players at a post match function which will also include an auction of memorabilia.
For information about all of Dafydd Lockyer's testimonial events please contact Jake Thomas on: 07918 360836