Return to News
Former Players' Association Annual Luncheon
Wed 7th March
The Pontypridd Former Players' Association have arranged their Annual Luncheon on Saturday 19th May. This prestigious event will be staged in the Grandstand Lounge at Sardis Road with guests requested to turn up at 12:30 for a 1pm start.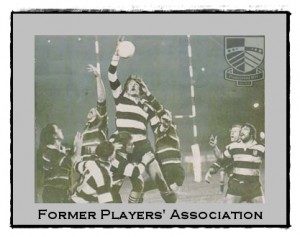 Special guest speaker will be popular broadcaster Phil Steele with top comedian Phil Doyle also in attendance. A buffet lunch, drink and raffle is included in the price of £25 per head with tables of ten available to be booked.
The FPA Annual Luncheon has in the past proved to be a popular event with remaining tickets already limited.
To make enquiries about the activities of the Pontypridd RFC Former Players' Association, or to book a place at one of the planned events, please contact Wayne Evans on: 07836697753