Return to News
Corey Shephard on the Ponty Rugby Show
Wed 12th February
The special studio guest on the GTFM Ponty Rugby Show to be broadcast on Wednesday 12th February will be centre Corey Shephard.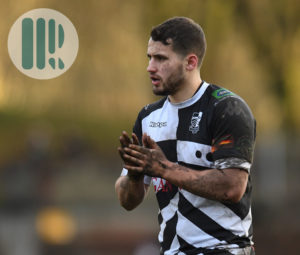 The multi talented Shephard will join host Guto Davies to chat about his playing career and an interesting line of work outside of rugby.
There will also be an opportunity to catch up on all the latest from Pontypridd RFC on the Newsround presented by Grace Reynolds, and to look forward to Ponty's return to league action against Aberavon next Saturday.
The show will go on air on GTFM 107.9fm at 7pm on Wednesday evening and can be listened to on-line, on the GTFM app and soundcloud link.
Tune in to the GTFM Ponty Rugby Show – every Wednesday evening at 7pm – well worth a listen.