Return to News
Connective Business Solutions – partners of Ponty RFC
Sat 16th June
Connective Business Solutions have committed to another season as sponsors and supporters of Pontypridd RFC.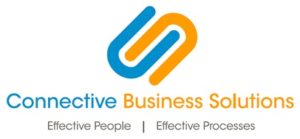 Welcoming the renewal of the partnership, Ponty Rugby Commercial Manager Emma Rogers said: "We are thrilled that Angela and Mark Coombes have agreed to sponsor the club for the coming season.
"As passionate supporters, both take time out of their incredibly busy schedules to attend our games. We look forward to seeing the Connective Business Solutions  logo on the sleeve of the playing and replica jerseys when the new season gets underway."
'Connective Business Solutions was founded in 2010 to provide expert outsourcing solutions, primarily focusing on Employment Law/HR from a 'business sense' perspective.
What do we mean by that? In addition to being Employment Law/HR experts, our experienced team also has a business background, covering both private and public sectors, and we realise it is about working with you to provide the right advice and guidance for you and your business and not just quote the law at you.
We pride ourselves on providing a personal, cost effective and quality solution in everything that we do.  We invest our time in getting to know your business and getting to know you, to build trust and a lasting relationship.'