Return to News
Coach travel to Cross Keys
Wed 9th May
Pontypridd's final fling of the season comes with an away trip to Cross Keys on Saturday 12th May. The Supporters' Club are organising coach travel to the Pandy Park venue.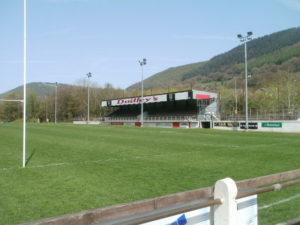 With the match kicking off at 2:30pm coaches will depart Sardis Road promptly at 1:15pm, to return after the final whistle.
Parking is limited around the Cross Keys RFC ground, and travelling on the Supporters' Club coach will provide a convenient means of following Ponty on their final excursion of the season.
For more information or to book a seat on the supporters' coach please call Phil Lycett on: 01443 662561.