Return to News
Booly's Blog
Tue 31st July
The new season is nearly upon us and these are exciting times at Pontypridd RFC.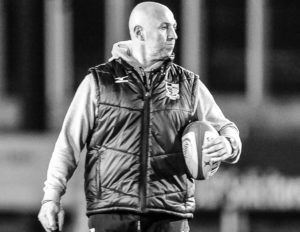 Yes we have seen some players leaving who have been key for us over the last couple of season but we have also welcomed to training some very talented USW students, Ponty Youth products and local players who are looking to prove themselves and have a crack at Premiership rugby.
Add to this some quality signings such as ex Ponty Youth captain Lloyd Evans and Rhodri Jones, originally from Treorchy. Both these players are looking very good in training and are going to be pushing for regular starting places. The scrum half position is going to be a real contest this season and whoever is selected to play will have some fierce competition. Joel, Huw, Will, Dai, Harry and Macauley are all very good players and it will be good for the environment to have all of them fit and available for selection.
Our pre season training has been absolutely brutal on times and has put us in a great position moving into the new season. Numbers in training have been high, even without some of the senior players who were given extra time off to recover from injuries or lots of game time last season.
Head coach Justin Burnell has put a huge focus on fitness and up skilling players to fit in with our systems of play. He is expecting a high tempo game and both these elements will be vital. Gareth Wyatt has been working extremely hard with the attacking skills and, to be fair to all the players who have come into the environment, they have really bought into it.
From the conditioning aspect I couldn't have asked for any more effort during the sessions. The progress being made by everyone is tremendous and with the likes of Lloyd Rowlands, Alex Knott, Joel Raikes, Morgan Sieniawski, Joe Page Diggy Bird etc. in our squad we certainly have one of the fittest Pontypridd squads ever going into the new season.
Daniel Godfrey has been busy recruiting and a couple of new faces are impressing in training. Hooker Geraint Clarke and no8 Steffan Jenkins are both very powerful players looking to make an impact while young centre Gabe Davies looks comfortable at this level. Hopefully both the management and the supporters will be able to see this talent come through in our pre season friendlies.
As a big testimonial season finished for Dafydd Lockyer another one begins for Chris Dicomidis. Like Dafydd and Wayne O'Connor, Chris has been one of our stand out players for well over a decade. His loyalty to the club is something not often seen these days and hopefully this season will see him have a successful testimonial year. There will be lots of events planned so hopefully everyone can get involved and support Chris, as a reward for everything he has given to this club.
Darren Bool
Conditioning Coach
31/07/18