Return to News
Blues Premiership Select BIC games at Sardis Road
Wed 4th October
Pontypridd RFC will host two of the Blues Premiership Select home games in this season's British & Irish Cup.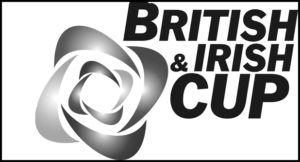 On Saturday 14th October 2017 the Blues Select XV will take on English Championship side Bristol and on Saturday 13th January 2018 the visitors will be Irish provincial outfit Leinster A, both games kicking off at 2:30pm.
Admission into the Sardis Road stadium for the BIC games will be charged at £5, access all areas.
The Blues Premiership squad will this season be mentored by Pontypridd head coach Justin Burnell, with Matthew Rees (forwards) and Llyr Lane (backs) as his assistants.
The full fixture itinerary for the Blues Premiership Select team in Pool 2 of the British & Irish Cup is as follows:
14th October – Bristol (H) – Sardis Road, Pontypridd – 2:30pm ko
20/21/22nd October (TBC) – Leinster (A)  – Donnybrook Stadium
8/9/10th December (TBC) – Doncaster Knights (A) – Castle Park
16th December  – Doncaster Knights (H) – The Wern, Merthyr – 2:30pm ko
13th January – Leinster (H) – Sardis Road, Pontypridd – 2:30pm ko
19th January – Bristol (A) – Ashton Gate – 7:45pm ko