Return to News
AWAY SIX NATIONS TICKETS 2019 ON SALE
Mon 1st October
Following the announcement on Sun 23rd September regarding applications for the Home matches of the six Nations.
We are now able to invite Applications to purchase tickets for Wales' AWAY Six Nations matches 2019 from Pontypridd RFC.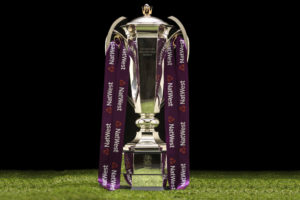 Wales have three away games in the 2019 tournament :
1st February 2019    France v Wales
9th February 2019    Italy v Wales
9th March 2019        Scotland v Wales
Tickets are available on sale from Pontypridd RFC, with a deadline for return of application forms by Friday 19th October 2018.
An information sheet and application forms are attached, to be returned to Martyn Morgan at the Club Office or by e-mail: tickets@ponty.net
6 Nations Away 2019 Application