Return to News
WRU status update – 22/07/20
Wed 22nd July
CEO's comment:
There has been much commentary in relation to the men's Autumn Series fixtures. The reality is we continue to juggle a number of unknowns. Whilst we expect to replay our postponed Guinness Six Nations 2020 fixture with Scotland, the competition format and opposition for additional autumn games are yet to be agreed. We hope for news on these fixtures in the coming weeks, but in the meantime have initiated a process to provide refund, credit or donate options to all existing ticket holders for the Scotland game – more details of which can be found below.
What is certain is that we will not be playing any home games at Principality Stadium.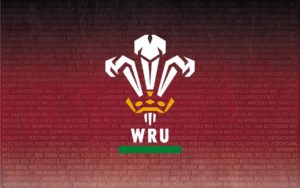 Our decision to step in to provide a location for a surge hospital at the height of the pandemic, along with the scale of the investment to construct the Dragon's Heart hospital in the Stadium, has meant that we have agreed in principle to extend the hospital until the autumn. We have yet to finalise a contract on the extension, as, this time, it is a little more complex and there are a number of circumstances that need to be covered. We hope to sign the contract shortly.
Assuming games are staged this autumn, if restrictions mean that we are playing behind closed doors those games are likely to be staged in Wales and we are exploring a range of options. If the games can be staged with crowds in some form those games are likely to be in and around London and, again, we are exploring a range of options. The most difficult scenario will be if games are allowed with crowds in England but not in Wales. There are clearly a range of risks here not least Welsh fans leaving Wales to attend a game and then returning. Clearly this risk also occurs for away games. We very much hope that by the autumn, restrictions whatever they be in relation to sports events, are aligned across the UK.
On a more optimistic footing, we plan to be back playing at the Principality Stadium, hopefully in front of full crowds against England and Ireland in the Guinness Six Nations in February 2021.
In relation to the Community game, I wanted to thank the team at the WRU for mobilising quickly as restrictions relating to the Community game evolved quickly over the past few weeks. We have published new guidance and scheduled a range of webinars which have been well attended. Inevitably circumstances will evolve further in the coming months as we navigate a return to training, clubhouses and ultimately playing.
In terms of other Stadium events, 2021 has the potential to very busy as promoters and acts look to return the stage after 2020 was wiped out for large events. We also hope to have our Westgate Hotel open during the second part of next year.  We have inevitably experienced delays but I'm pleased to say these have thus far been kept to a minimum and we are looking forward to adding the hotel to the event day experience at the Stadium.
Finally looking to next summer it was positive to be able to confirm that the British and Irish Lions tour will go ahead as planned in July and August next summer. With our Welsh Regions back in action in August, I hope that those games kick start the season that for some will culminate in pulling on the famous red jersey in a Lions test match in South Africa. There is much to look forward to.
Stay safe,
Martyn Phillips
WRU CEO
Ticket-holder options for Wales v Scotland
The Welsh Rugby Union has announced it will be processing refund, credit or donate options for supporters for Wales' postponed 2020 Guinness Six Nations match with Scotland.
Principality Stadium is currently hosting the Dragon's Heart Hospital and this commitment effectively rules out the option for Wales to play at their home venue until the 2021 Six Nations in the New Year.
The original plan had been to coincide options for ticket holders with an announcement of a re-scheduled game so ticket holders could make an informed decision. For understandable reasons, the re-scheduling has taken time. However, based on customer feedback, the Union has taken the decision to bring the reimbursement process forward.
The best way to ticket any potential new fixture is to cancel all original tickets now and go on sale, if appropriate, for a second time.
The WRU has thanked supporters and clubs for their patience throughout this process and acknowledges the frustration already experienced by supporters seeking refunds.
Supporters will be given three options; to be refunded using the 'credit my account' option, which will enable priority for them to buy tickets for the rescheduled fixture when it is announced (subject to crowds being permitted), to choose a direct refund to the card which purchased their ticket or to donate the value of their ticket to Welsh rugby.
Choosing the 'credit' or 'donate' option means supporters will receive priority booking on tickets for any potential re-arranged fixture if crowds are permitted and 'credit' would also mean funds could be used for another future WRU match.
If no action is taken tickets bought directly from the WRU will be automatically credited to accounts used, within 30 days, although the process will be different for those who bought from clubs.
"We know we won't be playing this game at Principality Stadium, because we have made a commitment to the NHS to host the Dragon's Heart Hospital and we are past the point at which we could be ready to play international rugby in the timescale available," said a WRU spokesperson.
"That means we would move the game out of Wales to find a venue which can accommodate the size of crowd we both expect and need, in the scenario where spectators are allowed.
"We are looking at venues in England to ensure we find a venue of a suitable size to accommodate the commitments we have. Our aim will be to try and ensure we deliver on commercial requirements to maintain our support to the game at all levels throughout these unprecedented times.
"No crowds would mean the game would be played in Wales, at one of our regional grounds.
"We need our international game to be fully up and running again in order for Welsh rugby to survive this crisis intact and we fully expect to be back in Cardiff for the 2021 Six Nations Championship at the latest, but matches elsewhere or behind closed doors in the meantime will still be a step in the right direction."
The WRU will contact supporters who purchased via its eticketing site directly by email, with a link providing access to the refund, credit or donate to Welsh rugby options.
Clubs will be fully refunded for their tickets so supporters can make contact directly to get money returned and the WRU has also advised clubs to offer a 'donate your ticket value to the club' option.
"It is standard policy in the sports industry to wait for a new fixture before processing refunds after a postponement, so that an exchange can also be offered at the same time, increasing consumer choice," added the spokesperson.
"But we have concluded that due to continued uncertainty, as a result of the pandemic, and considerable supporter feedback it is now the right thing to do to offer full face value refunds at this stage.
"This means supporters can regroup and make an informed decision about potentially attending once all the facts are known.
"We also know supporters would need a new ticket, as we know the game couldn't take place in Cardiff on any likely re-scheduled date, so we are providing three options – to donate ticket value to Welsh rugby or to receive a refund or credit direct to the purchaser's account.
"Supporters who decide to donate their ticket value can be assured that their money will be used to support Welsh rugby at all levels of the game."
Nearly 20-per-cent of supporters who had bought tickets to the recently cancelled Judgement Day event donated ticket value to their chosen region instead of choosing the refund or credit my account options and each of the four Welsh regions have run similar options on season tickets.
Return to rugby
There have been a number of hugely well attended webinars on returning to rugby over the last week and we would like to thank all clubs for taking part. We have also launched our Return to Rugby Operations Manual for the Community Game and made this available to cubs.
We have continued outline a phased, safety-first Return to Rugby approach for the community game following the latest Welsh Government guidance.
While the timeline for the return of competitive matches is dependent on the Welsh Government's next steps in the fight against the Covid-19 pandemic, during recent webinars attended by more than 300 club representative, WRU staff clarified how rugby clubs and groups in Wales can start to plan their return to non-contact training within small groups in Wales from 1st August.
The return to club-organised training is dependent on the completion of a period of education and preparation steps and caveats.
All coaches, players – or parents of junior players – will be asked to complete World Rugby's online Covid-19 Return to Play awareness course.
They must then complete the WRU's online registration process which will open on August 1. Once they are fully registered, players and coaches may take part in club-organised training sessions organised in small groups of between 10 and 15 players and should focus on fitness, skills and small-sided, non-contact games within training groups.
There will be an online symptom checker to complete ahead of all training sessions via the WRU Game Locker.
The first phase of training will be held in groups of 10 – 15 and significant further easing of restrictions, especially when it comes to social distancing, will need to take place before contact training can begin. Further guidance on gradually increasing group sizing and will be provided at the appropriate time.
WRU Operations Director Julie Paterson said: "We are determined to be part of the solution to Covid-19 and for that to happen it is important we all work together. The safety of everyone involved in Welsh community rugby and their wider communities is of paramount importance and when rugby returns, we all want it to return for good.
"We will utilise the immediate period ahead of 1 August to help prepare clubs and groups to return to the first stage of club-organised rugby training."
WRU Community Director Geraint John added, "Although these are unforeseen and enforced circumstances, it is also a fantastic opportunity for coaches and players to hone individual and team skills that will benefit the game in the long-term. We will provide ideas and resources for coaches but we are also asking them to be innovative and to encourage creativity."
have given quite a bit of information out to the clubs regarding "Return to Rugby" and it would be good to get the link on our update so people can read and se what has been produced.