Return to News
WRU Status Update – 14/10/20
Wed 14th October
CEO comment
I'm sure member clubs will join me in welcoming our new technical partner Macron to Welsh Rugby on the day when the new international kit range has been revealed in all of its glory.
Our new Wales jersey, from Macron is a striking representation of Welsh Rugby tradition and we are delighted to have been able to begin our new seven-year partnership with Macron in such a spectacular way.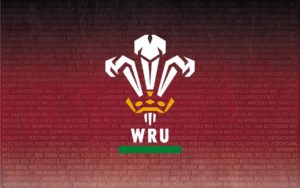 The Italian sportswear manufacturer and technical supplier have a tried and tested rugby pedigree.
The first rugby kit they produced worldwide was for Neath RFC in 2008 and they not only supply over 50 clubs from the community game, including the likes of Merthyr, Bedwas and Llandaff, already but also two of our regional sides in Cardiff Blues and the Scarlets.
The deal has also seen Macron take over the WRU's merchandising operation – just as it has done for the Blues and Scarlets – running its vibrant online shop and flagship store at Cardiff's Principality Stadium.
But it is the unique community element to this new partnership that excites us all the most.  Over the following six years, starting in 2021/22 season £1m worth of Macron kit will be made available, each year, to the community game at no charge. More details will follow on the mechanisms we will employ to get this kit to the areas most in need throughout Welsh Rugby, but this direct investment in our community game is most welcome at this time given the ongoing pandemic situation.
The WRU Group Annual Report was published at the start of this week and it describes how managing the impact of Covid-19 down to a £5.3m deficit would not have been possible without the efforts of the Board, Council Members, employees, our commercial partners and the wider rugby family – our member clubs.
We had expected to show a break even result for the current year and were on track to achieve this up until the business and economic disruption that was caused by the pandemic.
Its impact on the Group has meant an unanticipated loss, but we expect to be able to retain profits over the medium term to be able to offset this loss and return net assets to previous levels.
The Group has a healthy business, with a strong balance sheet and adequate liquidity. Immediate measures were taken to reduce costs and protect our financial position with the outbreak of the pandemic.
However, it is too early to quantify the full impact of the Covid–19 pandemic on future financial performance and the Group will continue to closely monitor the developing situation.
We are all delighted that international rugby will return this autumn but the prospect of playing without spectators has an obvious and directly negative influence on our ability to generate revenue and, of course, we want to be in a position where the whole game can return without restrictions.
We have contingencies plans in place, for example for the prospect of home matches in the 2021 Guinness Six Nations having to be played in front of part capacity crowds, due to social distancing, but no crowds will present severe challenges.
We have sufficiently robust banking facilities but there is no doubt that YE21 is when the full impact of this pandemic could be felt.
I believe we can all be proud of what we have achieved so far and, under present circumstances, only making a £5.3m loss in YE20 can be viewed in a positive light, but there is also much hard work ahead, just as there is for all in the sports, leisure and entertainment industries as we continue to navigate through the uncertainties arising from the current pandemic.
Stay safe,
Steve Phillips
WRU CEO
New Wales jersey unveiled
The new Macron Wales kit, to be worn for the first time against France in Paris in ten days' time, has been unveiled simultaneously in the private changing rooms of the national team headquarters in Hensol and the Wales Women squad's current base in Swansea University.
Jonathan Davies and Ross Moriarty were joined 'virtually' by Wales Women captain Siwan Lillicrap and Gwen Crabb to reveal the kit against a backdrop of jerseys from the community game in Wales which have also been produced by the WRU's new official technical partner.
The launch of the new kit has taken on a post-Covid feel with both squads currently living in respective 'bubbles' and so the community aspect of the partnership – £1m of free kit to be supplied yearly to Welsh rugby clubs over six years – has been reflected by a display of existing Macron community rugby shirts.
The new, bespoke, custom-made 'home' jersey from Macron is a deep traditional Welsh red.
It has a classic white v-neck collar tipped with green trim, with the same detailing to be found on the sleeve.
A set of unique features sees the red dragon of the Welsh flag embossed across lower back of the shirt, an embossed pattern covering the sleeves – cleverly transforming the hexagonal shape of the WRU three-feathers logo into 'dragon scales' – and the Welsh word ANRHYDEDD (honour), also embossed, on the back of the collar.
The new Wales jerseys, both 'home' (RED)  and 'away' (BLACK), are available exclusively from the WRU both online (store.wru.co.uk) and at its flagship store in Cardiff now, where prices match or beat all Guinness Six Nations competitors in like for like categories, with the replica top priced at £70 and the bespoke, authentic playing jersey retailing at £96.
AGM
As Members will be aware, this year's Annual General Meeting ("AGM") of the WRU will be hosted virtually on Wednesday 28 October 2020 commencing at 7:00pm and Member representatives will regrettably not be able to attend this meeting in person. Please note that any Member representative or proxy seeking to attend the AGM in person will not be admitted.
maximum of two (2) nominated representatives per Member will be provided with individual log-in details to virtually attend the AGM. To ensure that the relevant log-in details can be circulated to your Member's nominated representatives in advance of the AGM, please provide us with name and email contact details for each of your Member's nominated representatives, via email to agm@wru.wales as soon as possible.
Given the manner in which this year's AGM will be held, we also encourage all Members to submit questions and any relevant observations, also via email to agm@wru.wales , by no later than 5pm on Friday 23 October 2020, so that these can be received in advance of and responded to during the AGM, given that there will be no 'real time' interaction due to the format of the AGM this year.