Return to News
The Scottish Trip
Sat 16th May
On the day that Ponty should have played Boroughmuir in Edinburgh, club historian Alun Granfield looks back at a Scottish trip of yesteryear…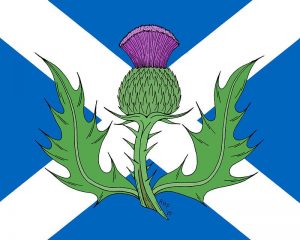 "Oh, we went up to the Highlands of Scotland
To the land of the loch and the glen
And we'll all bring our wives back a present
So we can go next time again!"
It seems an age now since we all saved our weekly shillings for those end of season trips to Edinburgh and Peebles. Pontypridd should have played Watsonians last Saturday and some supporters were going to make a week of it and stay in Scotland ready for the game this weekend against Boroughmuir. All gone and never to return – well, not until next season anyway?
This would have been our first game against Watsonians, but we did play Boroughmuir once, back in August 1995 in a pre-season tournament in Holland – yes, in Holland! We won that game by 47-19 and lost to Wasps in the final of the competition.
When I was asked by the Ponty media team to explore our previous encounters north of the border I was surprised by the result. Until the European Cup and Celtic League games started in the 1990s, Pontypridd only travelled to Scotland on one occasion between 1945 and 1996. It was a long, long way to Scotland by bus or by train in the years after the Second World War. Not many people in the valleys of South Wales had a car, nor had they much money. However, I expected to find some more Scottish trips in the 1970s and 1980s.
So, how did that single journey to Scotland come about? In February 1976, in our centenary year, Selkirk were one of a number of Scottish teams that came down to Wales on the weekend of the Wales v Scotland international. Ponty played them on the Friday night before the Wales game, and won by 40-3, with Mike Shellard getting a hat-trick of tries and Jeff Hazzard, Brian Juliff, Robin Morgan and Tommy David all adding one each. On the following day Wales beat Scotland by 28 points to 6.
The following season, again on the weekend of the Scotland – Wales international, we played Selkirk on their home ground at Philiphaugh on Friday 18th March 1977. It had been bucketing down with rain for days and the ground was a quagmire. Ponty had the better of the first half, with a try from Karl Swain and two Ian Walsh penalties giving us a ten-nil lead. Selkirk had the wind in the second half, and could have won the game, but they squandered a good scoring chance when their centre held on to the ball when his wing was clear and then had a try disallowed for a forward pass. However, they did kick the two penalties that made the final score look respectable at 6-10 to Ponty.
Apparently, according to their programme, Pontypridd President Tony Simon (who?) and match secretary Graham Gitters (sic) were in attendance at the game! Anyway, I am sure that a great time was had by all, particularly in the Welsh Night function that followed in the Selkirk clubhouse. There must have been more celebrations on the following day when Wales again beat Scotland, by 18 points to 9.
So, that was it. Only one Scottish trip, and no supporters' club bus that time. The next time we went up to Scotland was in October 1996, when we played Edinburgh in the European Cup, and this time the Ponty support was in full cry. In those years we had so many brilliant trips to France, Ireland, England and Scotland, and we had another good run of trips in the British and Irish Cup. So, it is very disappointing for all of us to have missed these Scottish trips this season, but we'll be back!
Alun Granfield