Return to News
Supporter's Blog – Ian Young
Sun 8th November
Eight long months since watching the mighty Pont produce a scintillating win over the 'money men' of Merthyr up at Y Wern, I'm still waiting to watch the next game. If someone had told me back then that on a cold November day I would still be waiting to see Ponty playing again I would not have believed them.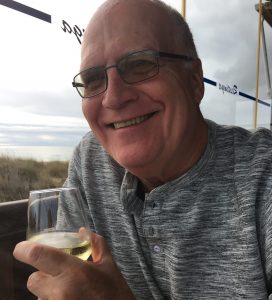 Now we are in Covid world, a world where I have been allowed to take my wife to the pub but not meet my mates there, a world of rules and regulations where anything is possible. No doubt by the time you are reading this more changes will have been thrust upon us.
It is impossible to write even a few paragraphs without mentioning the dreaded Covid virus, the cause of my long wait for rugby action. I'm sure we all want to see the end of this terrible disease and the suffering it has brought and a return to what seemingly so long ago was our normal way of life. How we get there is a can of worms not relevant for opening on these pages but I will give a big shout to those brave souls who on a daily basis risk their lives in order to comfort, protect and help others. I hope it's not too long before our health and care workers all get a well-deserved rest.
I moved from the valleys to Cardiff many years ago, which means I haven't been to Pontypridd at all since March. The forced closure of the club means the place that has given me so many friends and wonderful times has been off limits. We all miss the rugby but being a Ponty supporter is about missing much more than the on-field action. I have missed walking in to a club full of familiar friendly faces with a sense of belonging. The anticipation in the bar before kick-off, the banter with opposition supporters and polite comments offered to the referee during the game and of course the joyous celebrations after a Ponty win. There have been disappointments along the way but at least when leaving the ground after a Ponty defeat we had the pleasure of knowing we had the best shirts and of course, the best support.
No-one knows what the coming months hold. My hope for the future is to once again watch the amazing Ponty boys playing regular rugby back at Sardis. I want to share a pint and a joke with those I have missed, to be back with the Ponty faithful. I want to watch the Valley Commandos send off the city slickers from my adopted home down south, licking their wounds and knowing they were second best, again!
I wish all involved with Pontypridd RFC a safe and speedy return to playing, watching and just being at Sardis once again.
See you all there again, soon I hope!
Ian Young