Return to News
The season ticket super saver / Bargen y tocyn tymor
Sun 5th August
The Pontypridd RFC season ticket package offers fantastic savings for supporters over the course of the coming league campaign.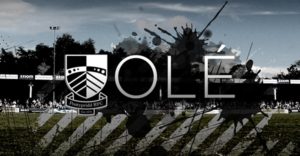 The Premiership is all set for a battle for survival amongst the sixteen competing clubs, with the bottom four destined to be relegated to the Championship. There is the added interest of the top six entering into a cross-border competition against Scottish clubs the following season, and a far higher profile for the league with matches screened live by BBC2 and S4C.
All in all there is a big season in the offing and Pontypridd RFC will be right in the mix battling for survival and for honours.
There are fifteen home league games covered by the season ticket, offering great value for money.
For example, a Grandstand season ticket priced at £125 entails a saving of £100 over the fifteen games, with a Ground season ticket priced at £85 offering a saving of £65. Even the concessionary season ticket rates offer savings of £28 and £35 respectively.
Season ticket sales are picking up well as the big kick-off draws closer. Supporters old and new are urged to get right behind Ponty RFC over the course of a crucial winter's campaign.
Season tickets can be applied for by downloading the attached forms and returning to the Club Office.
ST Application Form 2018-19.doc  ST Application Form 2018-19
Mae pecyn tocyn tymor CR Pontypridd yn cynnig arbedion gwych i gefnogwyr drwy gydol yr ymgyrch i ddod.
Bydd Uwch-adran y Principality yn hynod gystadleuol y tymor hwn gyda pedwar clwb yn wynebu cwymp i'r adran islaw. Mae'r diddordeb ychwanegol fod y chwech clwb uchaf yn graddio i gystadleuaeth yn erbyn clybiau'r Alban y tymor canlynol, a'r sylw ehangach o weld gemau'n cael eu darlledu yn fyw ar BBC2 a S4C.
Mae tymor mawr yn yr arfaeth, gyda CR Pontypridd yn barod i frwydro am ei ddyfodol ac i herio am anrhydeddau.
Mae pymtheg gem gynghrair yn gynwysiedig yn y tocyn tymor, gan gynnig gwerth am arian.
Gall tocyn tymor i'r Eisteddle, am bris o £125, gynnig arbediad o £100 dros y pymtheg gem, a thocyn tymor i'r Maes am bris o £85 yn cynnig arbediad o £65. Mae'r tocynnau tymor darostyngedig hyd yn oed yn cynnig arbedion o £28 a £35.
Mae gwerthiant tocynnau tymor yn prysuro wrth i'r tymor newydd agoshau. Y neges i gefnogwyr hen a newydd yw ymroddi i ddilyn CR Pontypridd drwy'r gaeaf tyngedfennol i ddod.
Gellir prynu tocynnau tymor drwy lawrlwytho'r ffurflenni uchod a'u dychwelyd i Swyddfa'r Clwb.