Return to News
Premiership fixture changes confirmed
Mon 22nd January
Amendments have been made to the Pontypridd RFC fixture list during the forthcoming Six Nations campaign.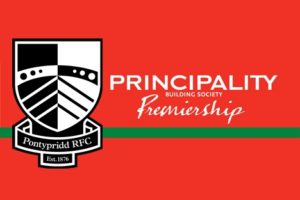 To avoid clashes with the Wales v Scotland match on Saturday 3d February, and the England v Wales match on Saturday 10th February, Pontypridd will now play two of their Premiership ties on consecutive Friday evenings.
Ponty will host Llanelli at Sardis Road on Friday 2nd February, the match kicking off at 7:30pm.
On the following Friday evening, 9th February, Ponty travel to play Ebbw Vale at Eugene Cross Park, again with a 7:15pm kick off.
Discussions are on-going between the two clubs and the WRU as to settling a revised kick-off time and / or date for the Premiership clash between Newport and Pontypridd scheduled to be played on Saturday 24th February – the date of the Ireland v Wales Six Nations match.