Return to News
Pontypridd RFC pledge support to National Hate Crime
Sun 14th October
Pontypridd RFC are very proud to pledge their support to National Hate Crime
"A campaign that is so vital in raising awareness to the wide types of Hate Crime that affect so many within our community" said Emma Rogers Commercial Manager.
PC Martin Williams from South Wales police added "it is so important that the community know that they can report Hate Crime to us in confidence"
"Together with our PCSO's we want to ensure our community is safe & by reporting Hate Crime, you will help us do so" he added.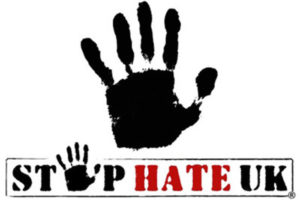 What is Hate Crime?
A hate crime is a crime that happens to someone because of who they are.
This could be because of 
• 
How someone sees their gender
• 
Disability 
(including learning disability, physical disability and mental health)
Types of hate crime include 
• 
Bullying (including Cyber bulling) 
• 
Having your things stolen or damaged 
How to report a hate crime 
By phone in an emergency – 999 or non-emergency 101
In person – visit your local police station or talk to your local Community Police office or PCSO
Alternatively contact victim support on Freephone 24/7 0300 30 31 982