Return to News
Ponty players 'play it again' for charity
Fri 22nd September
Pontypridd RFC has entered into a partnership with the Rhondda community project "Play It Again Sport" to distribute some of the players' previous kit.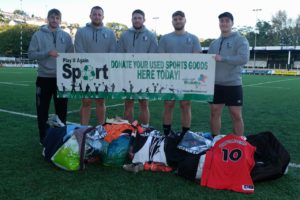 The charity collects donated sports goods and passes them on to community members at a reduced cost with the aim of breaking down financial barriers to allow children and young people to get involved in local sport.
The Ponty squad brought their kit to a training session at Sardis Road on Thursday 21st September, and met up with Play It Again Sport project manager Mark Hutton.
Gratefully accepting the donations, Mark Hutton commented: "The contribution made by players and staff of Pontypridd RFC is just amazing.
"I'm overwhelmed by the amount of donations, a kind gesture for which we as a charity are extremely grateful.
"I'm pleased that we have been able to offer these items to the 'toogoodtowaste' outlet at Ynyshir."
Ponty Rugby Commercial Manager Emma Rogers added: "A big thank you to our senior squad for donating their kit. We are the first club in the region to join this scheme and the generosity of the players underlines our commitment to helping the local community."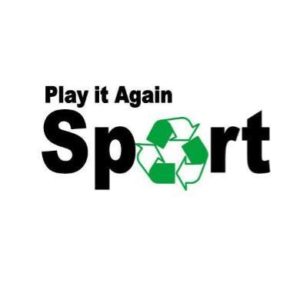 Check out the 'Play It Again Sport' and 'toogoodtowaste' initiatives on their facebook and twitter accounts or by logging on to: www.toogoodtowaste.co.uk