Return to News
Ponty kick off the season in charitable mood
Thu 5th September
The Pontypridd squad will be running out in a unique charity kit for the first month of the new season.
In a new initiative the club has dedicated the launch of a new league campaign to raising awareness and funds for two nominated charities – Mind Cymru and the Welsh Rugby Charitable Trust.
The one-off yellow shirts, produced by club partner FJ Print Shop, will be auctioned off in a special event after the first home fixture of the season, against Carmarthen Quins on Saturday 21st September – more details to follow.
Mind Cymru – Merthyr & the Valleys
"We're an unstoppable community of people in Wales who won't give up until everyone experiencing a mental health problem gets the support and respect they deserve.  Together with our 20 local Minds in Wales we're committed to improving mental health in this country. Together we're Mind in Wales."
"Rydym yn gymuned frwdfrydig o bobl yng Nghymru na fydd yn ildio nes bod pawb sy'n dioddef o broblem iechyd meddwl yng Nghymru yn cael y gefnogaeth a'r parch y maent yn eu haeddu. Law yn llaw â'n 20 grŵp Mind lleol, rydym yn benderfynol o wella iechyd meddwl yn y wlad hon. Gyda'n gilydd, ni yw Mind Cymru."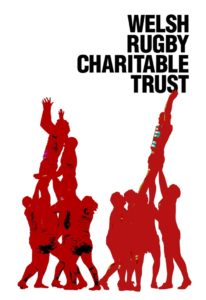 The Welsh Rugby Charitable Trust – aims and activities
The principal aim of the charity is to help and support those who have been seriously injured whilst playing rugby football in Wales. The charity works towards the advancement of health or the saving of lives. The charity helps people with disabilities by making grants to individuals and providing other finance.