Return to News
Ponty and The Medics
Thu 7th October
Pontypridd RFC has always taken great pride in the care and back-up given to its playing squad, especially so in the medical department. In line with stringent WRU specifications the Ponty medics have had a crucial role to play in reacting to injuries incurred in such a demanding contact sport as rugby union.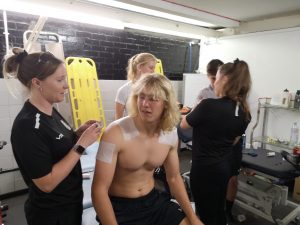 For the past forty years or so the medical set-up at Sardis Road was expertly co-ordinated by Dai Thomas. Season after season a team of high-quality personnel, all experts in their particular fields, were drafted in by Dai, ensuring that Ponty players received the very best care and attention for problems big and small.
Dai Thomas was a hugely influential figure at the club, whose contribution was honoured by a testimonial match, shared with iconic flanker Wayne O'Connor, in 2015.
As a new season gets underway, and following Dai Thomas' decision to step down from his duties after such sterling service over so many years, a new-look medical team now occupies the treatment rooms at Sardis Road.
The team is currently being co-ordinated by Becky Young, who works for the Welsh Ambulance Service. Assisting Becky in the every-day care of players, and rapid response to injuries on matchdays, is lead therapist and chiropractor Kathryn Deverson. Another influential and key member of the team is lead chartered physiotherapist Ben Searle of Performance Physiotherapy.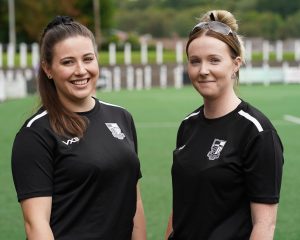 A pool of doctors are on-call with always at least one in attendance at Pontypridd matches home and away, led by Matthew Larsen and also including Osian James, Dave Robinson and Chris Brown. The club can also rely on the expertise of leading surgeons Dave Pemberton and Stuart Roy when required.
Becky Young has now taken the reigns of the medical team at Pontypridd RFC and is relishing the challenge that entails.
"I've been involved with the club for some time" said Becky, "spending my initial year working under Dai Thomas, then shadowing Matthew Piper before he moved on to complete his masters in physiotherapy in university.
"When Matthew left I was asked to take up the lead role and its something that I really enjoy doing. Its great to work alongside people like Justin Burnell and the coaches in looking after the welfare of the Ponty squad. I'm also very lucky to have Kathryn and Ben as part of the medical team, we all get on and work well together."