Return to News
No future for British & Irish Cup
Wed 22nd November
The British & Irish Cup will be scrapped at the end of the current season.
The decision comes after the twelve clubs from England's second-tier Championship decided to withdraw for 2018-19.
'A' sides from the four Irish Pro 14 clubs and 'Premiership Select' teams from the four Welsh regions currently face England's second-tier teams in pool stages and subsequent knockout rounds.
Scottish sides pulled out of the event in 2014 and English Championship teams have tended to rest their best players in the cross-border competition.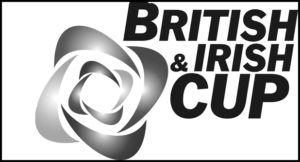 An RFU spokesperson stated that Championship clubs were "looking into alternatives" for cup competition next season.
The event was set up in 2009 as part of changes which saw the Championship replace the old National One as English rugby's second tier.
The Cornish Pirates won the first event in 2010, while Munster 'A' beat Jersey in last season's final.
A total of twenty-four teams from England (twelve), Ireland (three), Scotland (three) and Wales (six) competed in the inaugural competition. This remained the case for the first three seasons, though the format has varied slightly in each season.
For the 2012–13 season, the competition was expanded to thirty-two teams; England (twelve), Ireland (four), Scotland (four), and Wales (twelve) and for the first time, pool stage games were played on a "home and away" basis. For the 2013–14 season the number of teams competing was reduced to twenty-four, with the Welsh entrants reduced from twelve to four, and the following season the competition was reduced to twenty teams with the withdrawal of the Scottish clubs.
As from the 2015-16 season, Welsh teams were represented by regional Premiership Select sides from the four regions.