Return to News
Merthyr RFC 20 : 14 Pontypridd RFC – Match Report
Fri 9th November
Merthyr 20 v 14 Pontypridd
Fri 9th November 2018, 19;15, The Wern Principality Premiership
Pontypridd's brave resistance wasn't enough as Merthyr came away with the spoils in the battle for top spot winning 20-14 at The Wern.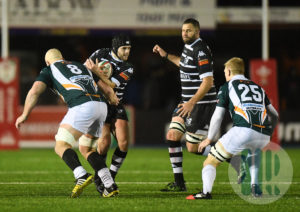 With both sides battling the elements of the battering rain and wind, it was Pontypridd who managed to get the first points on the board. After a big hit on Chris Dicomidis in midfield, Merthyr were caught with hands in the ruck giving Lewis K Williams the opportunity to dissect the posts and give the away side an early 3-0 lead.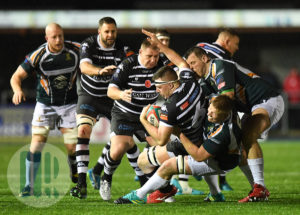 The Premiership Champions responded well and within 10-minutes found themselves in front. A neat break by former Pontypridd favourite Adam Thomas gave fly half Gareth Davies the time and space to cut back inside and score under the posts. For the remainder of the first half, the game turned into a battle of wits with either side attempting to win the kicking battle. Then, with Merthyr's discipline deteriorating, Pontypridd managed to capitalise.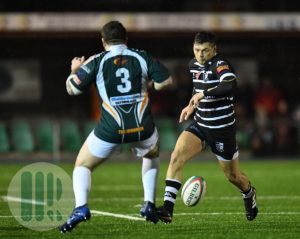 Prop Gareth Smith latched onto at the back of a driving maul and scored in the corner to put his side back on top with 10 minutes remaining of the first half. Unfortunately, the lead lasted only four minutes as Merthyr managed a driving maul of their own leaving Prop Sam Hobbs free to bustle his way over the line. As the half came to a close, Fullback Gary Williams was taken from the pitch after a heavy blow to the head with Dafydd Thomas replacing him.
It took all of 20-minutes of the second period for more points to be scored as Williams scored another three pointer from 40-metres out before levelling the game at 14 all with quarter of an hour of the contest remaining. After a creaky first half at scrum time, substitutes Huw Owen and Robert Jones turned the tide giving Pontypridd the perfect platform to play off.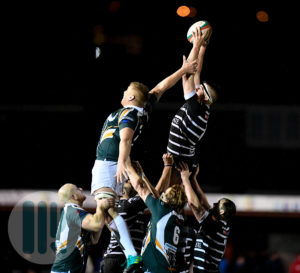 As the clock counted down though, it was Merthyr who stole the spoils as two late Mathew Jarvis penalties gave the league leaders a precious win over their bitter rivals. With a great deal of water on the pitch, the only thing that was missing was an iceberg in this Titanic clash at The Wern.
Man of the Match: Gabriel Davies
Pontypridd:
15.Gary Williams (Dafydd Thomas). 14.Alex Webber. 13.Alex Knott. 12.Gabriel Davies. 11.Dale Stuckey. 10.Lewis Williams. 9.Huw Rees
1.Ian George (Huw Owen). 2.Geraint Clarke (Robert Jones). 3.Gareth Smith. 4.Shay Smallman. 5.Chris Dicomidis. 6.Sean Moore. 7.Rhys Shellard. 8.Steffan Jenkins (Morgan Sieniawski).
Tries: Gareth Smith (31")
Penalties: Lewis Williams (6", 59", 63")
Match Report – Nathan Parker Pontypridd Media