Return to News
'Meet the Players' Barbeque / Barbeciw 'Cwrdd a'r Garfan'
Thu 23rd August
There is a great day out in store for Ponty supporters on Saturday 25th August.
As part of their Bank Holiday weekend activities, the fans can watch Ponty's final pre-season friendly match against Ystalyfera at Sardis Road then stay on at the club to socialise and to enjoy a 'Meet The Players' barbeque.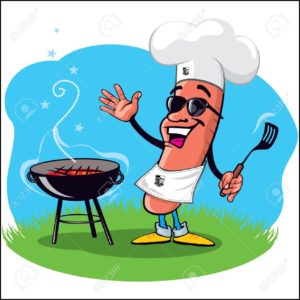 The match against Ystalyfera kicks off at 2:30pm. Admission will be charged at £5 giving access to all areas of the ground.
After the final whistle the Ponty squad will join supporters in the Clubhouse Bar for a barbeque, during which players old and new will be introduced. A warm welcome will be extended to all who attend.
——————————————————————————————————
Mae diwrnod i'r brenin yn aros cefnogwyr Pontypridd ar ddydd Sadwrn 25ain o Awst.
Fel rhan o ddathliadau Gwyl y Banc gall y dilynwyr brwd wylio gem gyfeillgar olaf Ponty yn erbyn Ystalyfera ar Heol Sardis, yna aros ymlaen i gymdeithasu a mwynhau barbeciw 'Cwrdd a'r Garfan'.
Bydd cic gyntaf y gem yn erbyn Ystalyfera am 2:30pm. Codir tal mynediad o £5 gan roi hynt i bob rhan o'r maes.
Wedi'r chwiban olaf bydd carfan Ponty yn ymuno a'r cefnogwyr yn y Clwb i fwynhaur' barbeciw, pryd y bydd chwaraewyr hen a newydd yn cael eu cyflwyno. Bydd croeso cynnes i bawb.