Return to News
Lockdown Blog – Grace Reynolds
Sun 21st June
My lockdown life, or 'life in the L word' as I like to refer to it, is completely different to pre-Covid times. The truth is, I don't think anyone's life is the same as in the precious times before this madness. Even if you're lucky enough to not be personally affected, your life is very much different. Thankfully, I'm one of those people that haven't been personally affected by this awful, cruel virus. However, it feels like light years ago that life was "normal".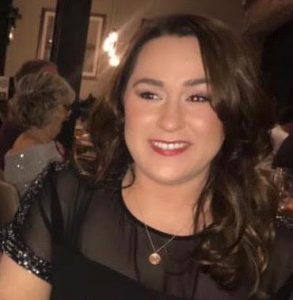 As a key worker in the Post Office, I have been extremely fortunate to carry on with my duties.  However, even life in the Post Office is non-identical to the times before Covid-19. We've had to get used to working with less staff, so we can keep social distancing up for ourselves and the customers. PPE has also been something to get used to. Wearing a face mask, a visor and gloves certainly has been a challenge, especially in this heat, but it's obviously a necessary one, and one that everyone has taken in their stride. Two people wearing face masks, trying to have a conversation certainly is an interesting experience.
One of the struggles of my personal life has been not being able to see my 99 year old Grandfather. He lives in sheltered accommodation, so they haven't been able to go out, or receive guests. When you've seen your Grandfather multiple times, every week, since the day you were born, that really is a challenge and a struggle. However, it's vital to keep everyone safe.
Amongst the things I miss most of all are my media duties with Pontypridd RFC and the rugby itself. When Sardis Road is your "happy place", it's awful to be away for so long. We had some exciting fixtures planned. Next season will hopefully go ahead as soon as it's safe to do so. I hope that everyone involved with the club and the wonderful supporters are keeping their spirits up – I know it can be difficult at times.
We will all meet again sometime soon – hopefully not too long now!
Stay safe everyone!
Grace Reynolds