Return to News
Lockdown Blog – Gary May
Sun 31st May
When Lockdown was announced at the end of March, as a manager at a wholesalers I was now classified as a key worker. It took a while for me to come to terms with this new title as for me the NHS heroes are the key workers. However when I was soon sourcing and supplying Kit-Kats for Neil Jenkins and beer for former WRU president Dennis Gethin I quickly realised I had a role to play in serving the community with supplies to get them through the crisis!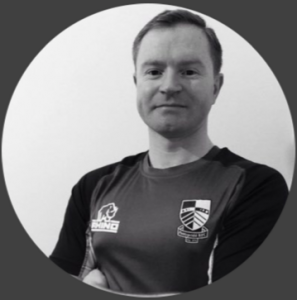 The ongoing situation changed almost daily and the constant mental battle of trying to do the best for my young daughter and wife plus trying to balance going to work took its toll slightly and I had to take a week break from work to re-set my mental health and re-charge my batteries.
The following week would see me celebrate my 40th birthday quarantined at home. Fair play to my amazing wife Sarah, she pulled out all the stops to still give me a birthday I wouldn't forget anytime soon with the highlight of a surprise meal of pie, chips, mushy peas and gravy. Being an exiled Wiganer I couldn't have been happier!
Lockdown hasn't been easy especially for my wife. Trying to work from home and look after a two year old at the same time is pretty much impossible but we have dug in and there have been so many joyous moments watching our daughter develop into a beautiful young girl.
With the recent announcements from Ponty RFC of Kristian Parker deservedly cleaning up at the end of season awards and all the key players re-signing for next season, it was nice to have some positive news and something to look forward to during these testing times.
So as I wait for my barber, gym and nursery to open as soon as safely possible to help restore some normality and get me back to feeling and looking human again. I wish all the Ponty faithful well for the coming months and hope we can all be re-united at Sardis Road in the near future.
Gary May