When Ponty recorded a win over Penarth on 4th March 1950 one of their tries was scored by scrum half Ilian Evans. It was to be his last contribution as a player as his life was cut tragically short later that month.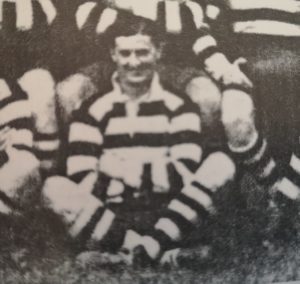 He had travelled to Belfast to watch the Ireland v Wales international and on the return trip the passenger aircraft crashed on approach to Llandow airfield. Ilian Evans was amonst the dead.
Ilian had made his Ponty debut four years earlier and was beginning to establish himself as a contender for the scrum half berth. He had made 17 club appearances, scoring 4 tries before his untimely death.
Ilian Evans: Scrum Half 17 appearances 1946-1950