Return to News
Ebbw Vale home game live on TV / Glyn Ebwy gartref yn fyw ar y teledu
Fri 13th September
Pontypridd's home Premiership tie against Ebbw Vale has been selected for live TV screening on BBC2 Wales and will now be played on Friday evening 18th October, kicking off at 7:05pm.
Pontypridd v Ebbw Vale
Friday 18th October 2019
7:05pm ko.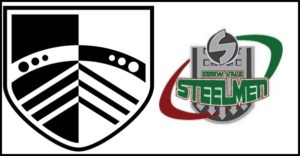 Mae gem Uwch-Gynghrair Pontypridd gartref yn erbyn Glyn Ebwy wedi ei dewis i'w darlledu'n fyw ar BBC2 Cymru, i'w chwarae yn awr ar nos Wener 18fed o Hydref, yn cychwyn am 7:05pm.