Return to News
Early kick off for Newport away
Tue 6th February
Pontypridd's away Premiership tie against Newport on Saturday 24th February will kick off early at 11:30am.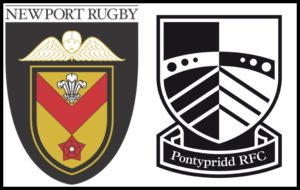 The match required re-scheduling to avoid a clash with the Ireland v Wales Six Nations tie on the same day, kicking off at 2:15pm in Dublin.
The Saturday morning start for the Newport v Pontypridd game was at the request of the host club and has now been agreed by both Pontypridd RFC and the WRU.
Newport v Pontypridd
Saturday 24th February 2018
11:30am kick off