Return to News
Connective Mini's
Thu 14th December
The Pontypridd RFC Mini's under 7s squad are this season proudly wearing their new kit sponsored by Connective Business Solutions Ltd.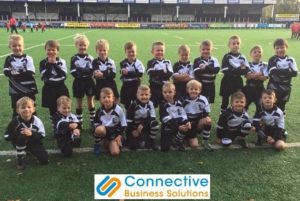 The company has been a long standing partner of the club, with directors Mark and Angela Coombes being fervent supporters as well as sponsors.
The Connective sponsorship link extends beyond the senior squad at Pontypridd, with the under 7s being grateful for the company's continued and valued generosity.