Return to News
Big season for Dico
Sat 7th July
A big season is in store for Pontypridd lock Chris Dicomidis, who celebrates his testimonial year in recognition of his sterling service to the club over more than a decade.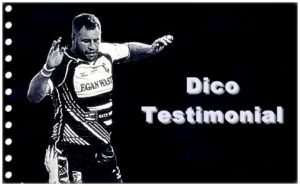 The year got off to a good start on the last Saturday in June with a sun blessed golf day held at the Whitehall Club in Abercynon.
Plans are in place for a series of events over the next twelve months, culminating with a Testimonial Match at Sardis Road at the end of the 2018-19 season.
An 'X Factor' show is scheduled for September, with a Question & Answer Session and 'Question of Sport' with former Ponty icons and internationals in October / November.
Into the New Year a Ladies Day will be organised and a formal club dinner.
All events and timetable will be finalised following the issue of the Premiership fixture list for the coming season.