Return to News
A tribute to David Evans
Sat 30th May
It is with great sadness that Pontypridd RFC notes the passing of a long standing member of the club's community and former Mid District Rugby Union player David Evans.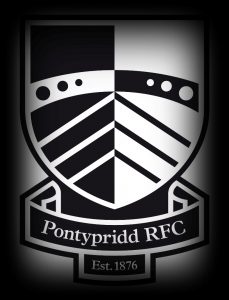 Ponty Rugby CEO Steve Reardon paid the following tribute to a lifelong friend:
David and I first became acquainted in 1971 as fellow pupils of Pontypridd Boys Grammar School and later became colleagues at Bryn Celynnog Comprehensive School in the mid 1980s. In the intervening years we became very good friends and along with our wider circle of friends, many of whom are still associated with Pontypridd RFC today, spent many a seventies' winter Wednesday evening advising referees from the vantage point of what was then an earthen bank, in stark contrast to the concrete, never alone the covered terrace that stands at Sardis Road today.
David played not just for the Grammar and Coed y Lan Comprehensive Schools, but also represented Pontypridd Schools from Under-11's through the various age groups along with Imperial College London, University College Cardiff and Taffs Well RFC and for many years was a key member of Joe Smith's very successful, pre-National League, Cilfynydd RFC team. During this period, Cilfynydd RFC won the Mid District Rugby Union Cup and the Glamorgan County Silver Ball Trophy. Following this success, David was awarded a coveted Mid District Rugby Union Cap and was a member of the District's subsequent tour to Portugal. On a few occasions, he also played for Cross Keys RFC during their centenary year of 1985.
Friendship aside, I know objectively that David was good enough to make it in what was then referred to as 'first class rugby' with Pontypridd RFC. However David had an exceptional innate talent in the field of mathematics and he chose to put his professional career before that of rugby football which at the time was an amateur sport.
When his playing days came to an inevitable end, he returned to the 'Ponty fold' and he and his wife Carolyn brought up their children, Rhys and Kathryn, as dedicated followers of Pontypridd RFC. David was always ready to argue a point, in the true sense of the word and was the most ardent of competitors in everything that he undertook. He will be sadly missed by his peers in the Mid District rugby fraternity not to mention his wider circle of friends.
I am grateful to one of David's closest associates and my friend also, Pontypridd RFC  member Ian Evans, who was no mean rugby player himself (Pontypridd Youth, Cardiff Youth, Wales Youth, Newbridge RFC and that very successful Cilfynydd RFC team of the eighties) for prompting memories of events of thirty-five years ago and longer!
Pontypridd RFC extends its deepest sympathy and sincerest condolences to David's wife Carolyn, his children Rhys and Kathryn and their respective partners Mary and Richard and to his mother Dwynwen.